All therapists are licensed and certified and are here to help you renew your mind and get your life back on track. Through Christian Convergence Therapy you will find the Truth that God is revealing in your life and use it to change the way you think and live.
Your Life. Transformed. Now!
Call 317-548-2146
Toll Free 844-6FREEDOM
or click here to fill out our contact form
We now have therapists accepting Anthem and IU Health.
See details for specific therapists below!
___________________________________________________________________________
Here are our counselors that are currently accepting new clients: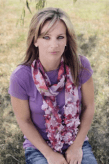 Angela Ford, LMFTA (Self-Pay)
click to contact us about counseling with Angie

Angela earned a master's degree in Counseling from Gonzaga University and a post master's degree in Marriage and Family from Indiana Wesleyan University. She is a member of the American Association of Marriage and Family Therapist. Angela is also a registered Domestic Relations Mediator in Indiana and a highly credentialed coach with over 20 years of experience in working with individuals and organizations. Angela's therapeutic focus utilizes Christian Convergence Therapy with individuals, couples, and families. Additionally, she also offers mediation and coaching services from a Christian worldview. Angela is also a mother of four children, ages 2 to 15. Angie meets with clients at the following location: 14074 Trade Center Drive, Suite #206, Fishers, IN 46038.
To learn more about Angie and the areas she counsels click here

Jennifer Cullen, MA, LMHC (Anthem, Self-Pay)
click to contact us about counseling with Jennifer
Jennifer is a licensed mental health counselor who attended both Christian-based Asbury University and IUPUI while earning her undergraduate degree. She then earned her Master's Degree from the University of Indianapolis. Jennifer has several years of experience in working with families, children and adolescents in individual, group and family therapy. She utilizes Cognitive Behavioral and Solution Focused approaches while incorporating Christian principles and faith. Jennifer has been married to her husband, Ryan, and has two daughters, Avery and Callie.
To learn more about Jennifer and the areas she counsels click here
click to contact us about counseling with Carlyn
Carlyn earned a Master's degree in Addictions Counseling at Indiana Wesleyan University. Sheis a member of the American Association of Christian Counselors (AACC) and the Association of Addiction Professionals (NADAAC). Before obtaining her Master's degree, Carlyn served 20 years in Christian ministry where she spent time training and discipling adults and students. She has had experience facilitating 12 Step groups and treating behavioral addictions as well as substance use issues. With a compassionate and empathic style, she supports those touched by addiction and mental health issues.
To learn more about Carlyn and the areas she counsels click here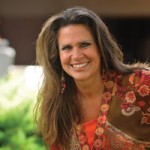 Lisa D. Pay, LCSW, ACSW, MSW, BASW
*Lisa is currently not accepting new clients.*
Lisa is a licensed clinical social worker with 26 years of professional experience including her current position of 12 years as a Professor of Social Work at Anderson University. Lisa directed the Counseling Center at the University for 10 years prior to teaching.  Lisa has implemented several Christ based 12 step recovery programs for churches and organizations, such as Celebrate Recovery.  She has developed a workshop series for youth that is based on Christian Identity and Worth as understood in the Convergence Model of the Lives Transforming Ministry.  She is a sought after speaker for church, college, counseling seminars and youth groups.  She teaches the college course Thought Life and Spiritual Growth that has spawned a college based recovery program based on the Cognitive Theory and Christian Principles found in the Freedom Series with Derek Wilder and Dr. David Soper.  She is in private practice with AT THE WELL in Fishers, Indiana.
To learn more about Lisa and the areas she counsels click here.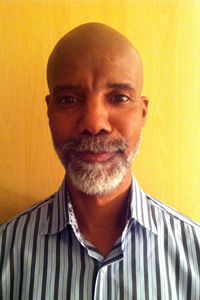 Darnaė Scales, LCSW (Self-Pay)
Click to contact us about counseling with Darnaė 
Darnaė Scales joined Lives Transforming in November, 2012. A licensed clinical social worker, Darnaė Scales earned his master's degree from The University of Chicago-School of Social Service Administration and has also had extensive pastoral training.  He brings over 15 years of social service, mentoring and counseling experience from various settings: nonprofits, residential and outpatient treatment centers, churches and major health networks. He has taught for Ivy Tech Community College-Indianapolis as an adjunct faculty member in the Human Services Department.Darnaė is a member of the National Association of Social Workers-Indiana Chapter.
To learn more about Darnaė  and the areas he counsels click here.