The primary goal of Lives Transforming Christian coaching is to help align beliefs, thoughts, emotions, and actions to facilitate a fully integrated healthy individual. The result of the coaching process naturally leads to enhancing a variety of relationships, including those with spouses, family members, coworkers, and friends. At Lives Transforming, we believe God's Truth will transform your life.
The methods our coaches use resides on the foundation that our individual identities are in Christ and then use the art of asking powerful questions to prompt clients to think about things they have never considered before, or may have dismissed as impossible. A good coach is masterful at "staying in the questions", prompting clients to listen to and express their hearts and minds. Coaches then encourage clients to move proactively toward the clarified vision and understanding that results from such non-directive exploration. Lives Transforming Coaches work in an 'inside-out' manner — seeking to draw out what is already inside the client as a child of God.
Call 317-548-2146 for an appointment or fill out our contact form.
Standard coaching rates are $50.00/session. Sliding scale rates are available on a limited basis.

Chris Mishler is the lead pastor at The Bridge Community Church.  Chris graduated from Huntington University in 1991, with a B.A. in Educational Ministries. After graduation he began working for Youth for Christ in Indiana where he spent 6 years.  He was Associate Pastor at North Anderson Church of God where his ministry focus was adult education and discipleship. After two years of pastoring, he returned to working for Youth for Christ. In 2004 Chris started The Bridge Community Church and took on the role of speaking, teaching and helping adults develop their emotional and spiritual health.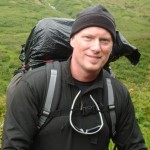 Brent Henderson is the Executive Director of MenMinistry.org and a nationwide speaker, author,  outdoorsman and ordained men's ministry pastor. Brent's passion is delivering transformational teaching through the lens of scripture to help men discover who they are in Christ.