Carlyn Smith, M.A.
click to contact us about counseling with Carlyn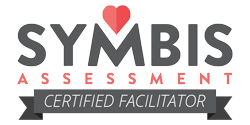 Carlyn earned a Master's degree in Addictions Counseling at Indiana Wesleyan University. Sheis a member of the American Association of Christian Counselors (AACC) and the Association of Addiction Professionals (NADAAC). Before obtaining her Master's degree, Carlyn served 20 years in Christian ministry where she spent time training and discipling adults and students. She has had experience facilitating 12 Step groups and treating behavioral addictions as well as substance use issues. With a compassionate and empathic style, she supports those touched by addiction and mental health issues. She is passionate about helping people experience the fullest life possible and enjoys exploring the spiritual side of growth with her clients. In her counseling she primarily utilizes cognitive behavioral therapy within a family systems context. She enjoys volunteering as her church and in the community as well as spending time with her family. She lives in the Indianapolis area with her husband and daughter. She is currently working on licensure to become a Licensed Clinical Addictions Counselor (LCAC).
Carlyn has experience working with Women and Men in the following areas:
• Behavior Addictions such as food addiction, sexual addiction, gambling etc.
• Substance Abuse
• Depression
• Anxiety
• Bipolar
• Marital Issues
• Communication
• Conflict Resolution
• Self-Esteem
• Stress Management
• Grief/loss
To contact this counselor fill out the form below.